PARTY SELECT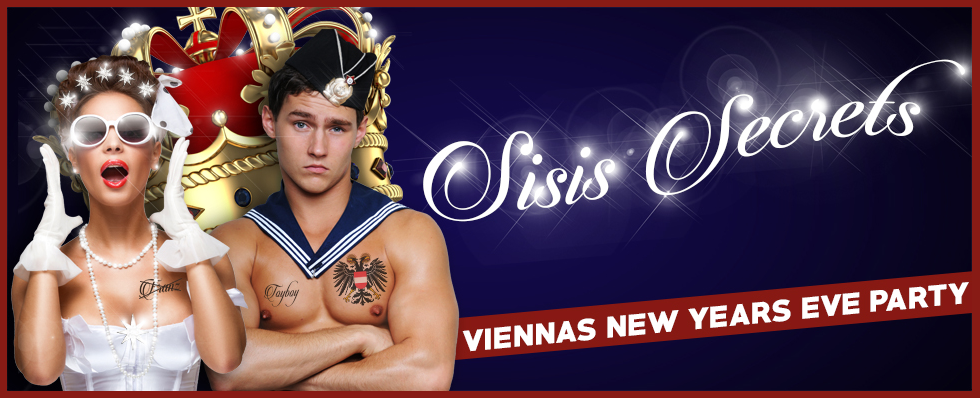 After the sensational success and the great feedback last year we gave the Party a new name and invite you again this year packet with plenty of new ideas into the legendary WUK to the most vibrant New Year's Eve Party in town. This year we are going to unsparingly revile the imperial secrets of our former most charming empress!

Despite the former strict rules of the imperial court, this night all the aristocratic behavioural norms will be suspended and inverted to the outrageous opposite. It will be possible even requested to adapt his outfit to this dissipate occasion and to amuse himself jauntily and frankly with his toy boys. The more colourful and peppy the more fun...

The imperial entertainment program in the Loveball hall provides you the appropriate atmosphere to unrestrainedly party till dawn with great house tunes provided by the three peerless DJs Dr. G, Gerlad van der Hint and Andi Mik on the turntables and a breathtaking show. Besides that there will be provided a nice chill out area in order to give you the opportunity to gain new energy or possibly to enhance new friendships recently made on the dance floor.

If you like higher standards then book the imperial Terrace which will be located next to the dance floor. From there you can participate in the crazy going on the dance floor in a more reserved way and occasionally plunge into vibrating crowd.

The imperial garden opens by 11 p.m. where you will be offered a free glass of champagne. The main Loveball hall opens by midnight to dissipatedly celebrate and welcome the New Year till morning.