SELECT PARTY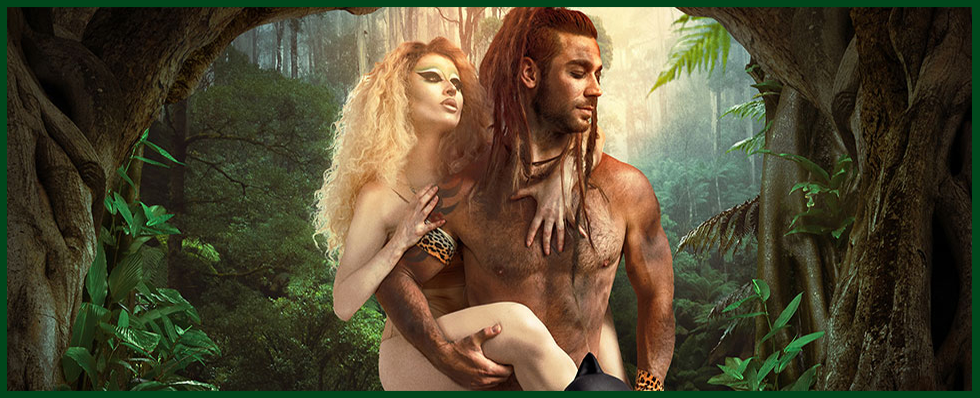 Tarzan - King of the jungle
Imagine you are entering a world where everything is possible - a world with no limits. Picture a wild forest wonderland oozing with sex appeal - An Eden of erotic and sensual fantasies... A jungle where only one emperor exists:
Tarzan
An alpha male, a rugged Outdoorsy hunk, a sensual fantasy as can only be conjured up in your wildest dreams - a combination of rock hard abs, a heart of gold, coupled with a zest for partying - an Adonis of the jungle...
Is this the epitome of what you desire? YOU can have it, Darling – attend Loveball 2018!
Okay stop dreaming and pay attention ;-)

Loveball is celebrating New Year's Eve again for unbelievable sixth stupendous time! As always we are celebrating the joys of life as we bid farewell to the old year and together we will eagerly usher in 2019. Come to the WUK and party with your friends at the wildest night of the year.
International Star DJ Jesus Pelayo from Madrid as well as Star DJ Charlet Crackhouse from Berlin along with with other local DJs will be celebrating with us and providing us with the trendiest and most popular House and Pop music by stoking up the party atmosphere to its climax in the venue even as the cold winter wind ravages through the streets of central Vienna.
As usual, the party will be dedicated to the principles of Loveball as every year:

Love, Respect & Tolerance
So, baby, open your heart and dance with somebody!